Sea
The North Andaman region has an abundance of more-than-picture-perfect islands, all a short boat ride away. Most are uninhabited and are the ideal place to stop for lunch, a swim and a sunbath. Many villages offer snorkeling and fishing trips, an ideal way to discover Thailand's renowned marine life.
Island and Snorkeling Trips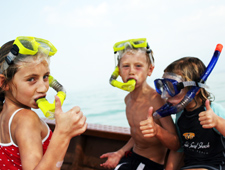 Alternatively, venture into Thailand's largest intact area of mangrove forests along the coast to witness a plethora of wildlife including crab-eating macaques, mud-skipper fish, otters and shocking blue kingfishers. The islands and mangroves of the area can also be accessed by kayak.
The Koh Kam islands of Laem Son National Park are ideal for day tours, and their turquoise waters offer diversions such as snorkeling, fishing, and swimming in serene bays. On land, you can picnic, beach comb, or simply relax under the shade of a tree. The islands can be reached from Muang Kluang and Ban Talae Nok
The larger islands of Koh Phratong and Koh Ra , accessible from the Kuraburi town, are perfect for overnight journeys. Take a few days to hike across the islands, spend time with the locals, and understand the legacy of the tsunami by visiting the site where a village used to stand.
For snorkeling enthusiasts, Koh Surin National Park offers some of the best marine diversity in Thailand.
Fishing Trips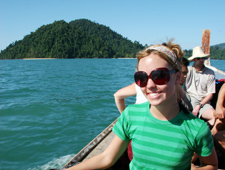 Joining local fishermen in their long-tail boat as they lay their nets and traps is a fun activity for all ages. It's an excellent way to learn about traditional fishing methods of the Southern fishing communities. Watch as the fishermen haul in squid traps or nets to collect their catch. During quiet moments, you can fish from the boat with a simple line and hook.
Depending on the time of day, you can stop at one of the islands and enjoy a BBQ feast of fish and squid, fresh from the sea. Ask the villagers about night fishing, a truly magical experience under a canopy of stars.
For an authentic fishing excursion, head to the villages of Muang Kluang and Ban Talae Nok.
Mangrove Exploration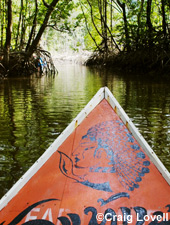 The North Andaman region features the largest concentration of mangrove forest in Thailand. Head deep into this network of waterways and discover the boundary between marine and terrestrial habitats.
Mangrove forests are home to a variety of creatures with bizarre adaptations to the ever-changing environment. Join a local guide on a long-tail or small motorized boat to see mud skipper fish that can walk on land, monkeys that eat crabs, and trees that have pencil-like roots protruding from the thick mud.
Your local guide can explain how the mangroves have a variety of uses including house building materials, a source of shrimp and crab rich in protein and fuel. Understanding the importance of the mangroves to the wider coastal and marine ecosystems which many communities depend.
Kayaking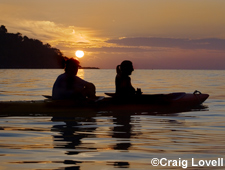 The North Andaman region features extensive mangrove forests, perfect for exploring by kayak. Discover an amazing world camouflaged amongst the tangle of roots, branches, and foliage. Birdlife includes exquisitely colored kingfishers, hawks, and the occasional owl. It is not uncommon to see monkeys and otters, which come to the water's edge to feed on mud crabs. Recommended routes for kayaking include the Koh Kam Islands, which can be reached by renting kayaks from Ban Talae Nok, Kapoe Bay, Koh Ra, and Klong Nang Yon near Kuraburi.