Development Projects
Central to NATR's unique vision for disaster recovery was to implement programs that encourage self-reliance instead of dependence on external assistance. Here we outline some of our successful mid- and long-term community development projects in the North Andaman region.
Kuraburi Training, Resource, and Education Center (TREC)
ACE Expert Vocational Training
Computer Education
English
Community Conservation
Tung Nang Dam Pier
---
Kuraburi Training, Resource, and Education Center (TREC)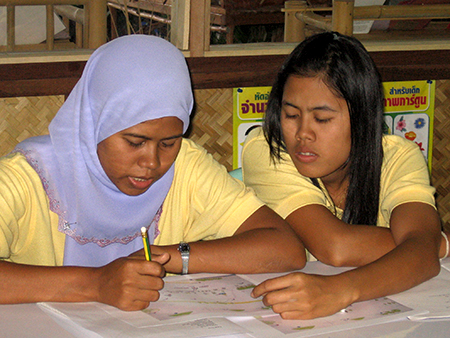 At NATR, our belief is that successful tsunami recovery requires both disaster relief and longer-term development activities. Our plan for a Training Resource and Education Centre (TREC) was borne from our experience in serving the local people. Immediately after the tsunami, communities were left displaced and distressed. In the weeks that followed, surviving village members continued to bear the burden of uncertainty as to what lay ahead and were forced to deal with a host of psychological, economic, environmental and social problems. The Kuraburi Training Resource and Education Center was founded on an understanding of the communities' need for sustainable economic and social development as they move into the future.
A Success Story – The Bak Jok Community Center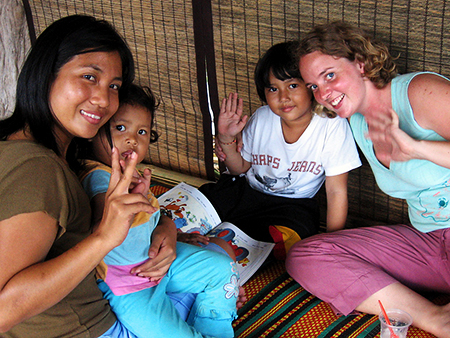 NATR has valuable experience in the running of a highly effective multi-purpose center. The community center for the residents of Bak Jok succeeded in addressing a comprehensive set of medium-term community needs. The Center was run jointly by NATR and the displaced community members of Bak Jok. By November 2005, most of the villagers of Bak Jok had moved into their new houses and there was no longer the need for a center at this location. This is why the provision of the Kuraburi TREC will allow a smooth transition to long-term development activities.
Target Area
TREC served the districts of Kuraburi (Phang-Nga province) and Suksamran (Ranong Province), with particular attention to Kuraburi residents and the following tsunami-affected villages: Laem Naew, Tapa Yoi, Ban Talae Nok, Tung Dap, Pak Triam, Bak Jok (now Chai Pattana in Bang Bet), and Tung Nang Dam
What was the purpose of TREC?
The Kuraburi TREC ensured that the benefits of tsunami relief work contributed to the long-term stability of communities. Each village was at a different stage of development, and community members within the villages had different needs; TREC allowed NATR to provide a varied program of educational, empowerment, and income-generating activities, including: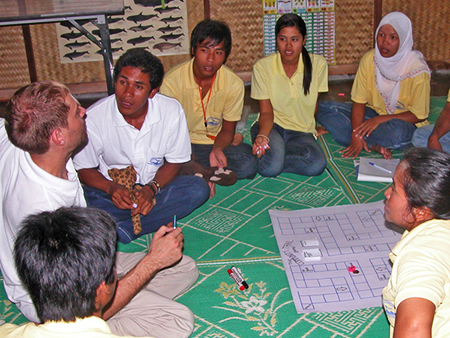 Educational Support (which continues with long-term scholarships), community English, and computer lessons. From basic communication with tourists to utilizing the internet, learning English is a valuable tool. NATR provided free lessons to all community members to give them new opportunities and create more stable and secure lives for themselves and their families. The curriculum draws from the theories and techniques used in TESOL but remains centered on what is relevant for the community members.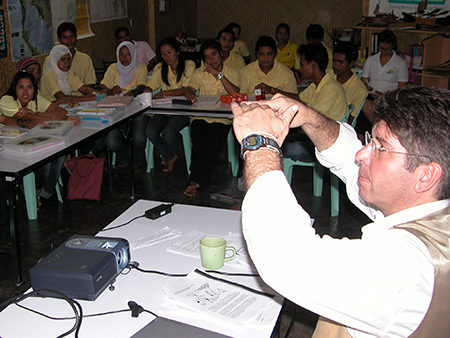 The Business Development program supported the handicraft and community tourism projects that have been started in our area over the last year. A Craft Shop and Tour Desk, run by staff at the center, served as the first local retail outlet for handicrafts, and an excellent opportunity for the villagers to gain business management and sales experience. Entrepreneurial training and marketing assistance were also provided.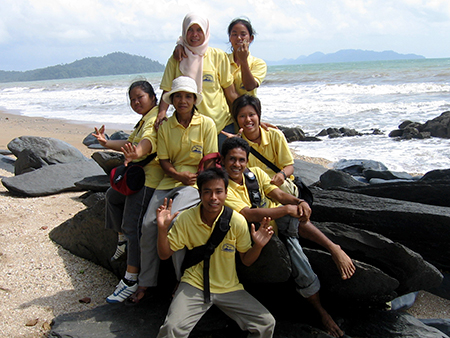 NATR's Vocational Training program identified 25 individuals motivated to participate in vocational training focusing on ACE tourism—the ACE Expert team. The ACE Experts are a core group of dedicated professionals trained to lay the foundations for successful community-driven tourism. The ACE Expert group was comprised of individuals in focus villages and North Andaman residents who have previously worked in tourism or environmental fields.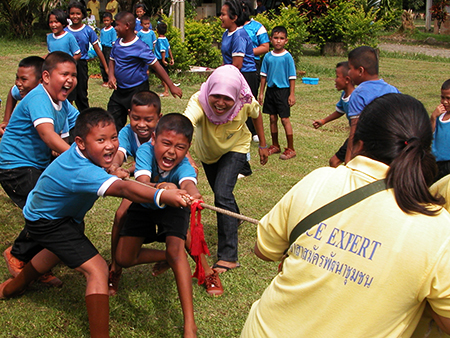 TREC continued to provide a venue for health and sport in the area, including after-school activities for children. It will also served as a coordination point for sports tournaments, which serve both as a health activity and a community building activity. Particularly with the villagers of Koh Phratong spread so far and wide, sports tournaments are a powerful way to bring the villagers of Bak Jok back together, and help the Koh Phratong community remember their shared ties.
The Environmental Education program plans to move ahead over the next year, with an emphasis on waste management, village beautification, and youth activities, including outdoor adventure camps for local schoolchildren.
---
ACE Expert Vocational Training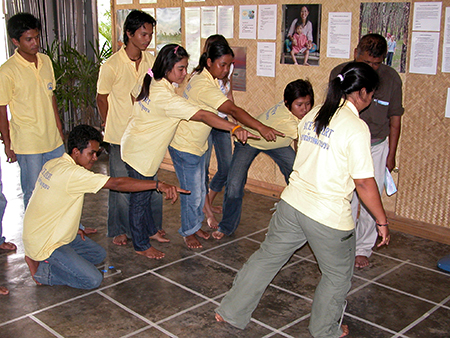 NATR has committed to implementing a long-term program for the sustainable development of the North Andaman area. This program aims at encouraging the cultural, economic and environmental integrity of tsunami-affected communities in the North Andaman region by working with villagers to promote sustainable tourism markets, a sense of ownership and pride in themselves and their natural surroundings, and vocational training that will enable successful adoption of Adventure, Community-based, and Eco-tourism (ACE tourism).
The ACE Expert vocational training program will prepare 20-25 self-motivated individuals from tsunami-affected communities for successful involvement in community development and ACE tourism.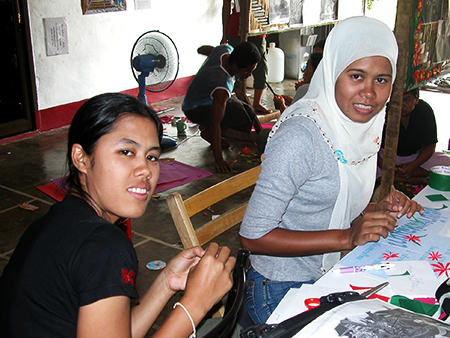 While education is important, it must be complemented by genuine opportunities for economic development. As such, NATR will select and train a team with the necessary skills to ensure personal and community benefit from tourism – the ACE Experts. With the support of local villages and NATR's marketing efforts, ACE Experts will have immediate and long term income opportunities within sustainable tourism. In addition, NATR will hire some of the ACE Experts to conduct a six month outdoor education program for local youth.
---
NATR Computer Literacy Program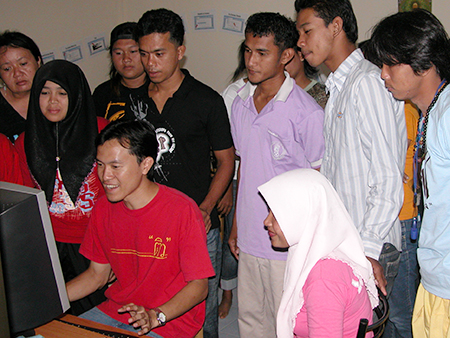 As part of its vocational training and community development goals, NATR offers several computer training classes at its Training, Resource, and Education Center (TREC) in Kuraburi. We provide classes for community members, government officials, and high school students; computer literacy is also a key component of our ACE Expert vocational training. Students of NATR's computer skills class are introduced to several common applications: basic computer use, Microsoft Word, Microsoft Excel, Microsoft Power Point, Internet, and e-mail.