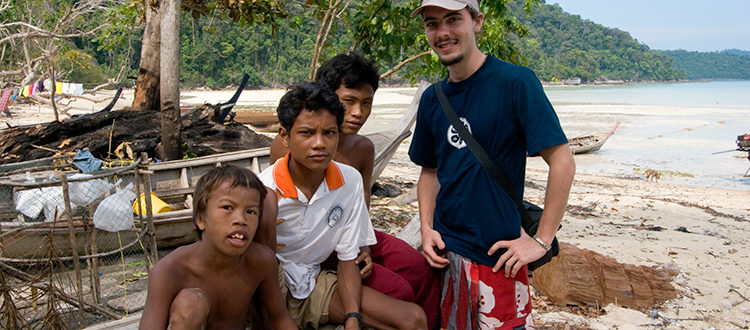 Donation Goal for our Moken Cultural Preservation Program:

$20,000

.
Our cultural preservation program helps to stop the marginalization of the unique group indigenous group of people along the North Andaman Coast. Traditionally the Moken were a nomadic seafaring group that have roamed the Andaman Sea for thousands of years. Modern life has taken hold of their freedom, forcing them onto land and into marginalization by Thai and Burmese societies as well as the thrust of tourism.
T
The Moken would spend most of their time on the sea in their houseboats called 'kabangs' where they would live in harmony with the nature around them. Living completely sustained by the sea and the forest, they had little need or desire for modern conveniences. For many Moken communities the tsunami brought a wave of change and opened them up to the modern world. For the Moken on Koh Surin, it kept them land bound to only one beach on the islands that were then overtaken by tourism. Many Moken were relocated to the mainland communities of housing that were built as relief efforts, taking them away from their opportunity to easily acquire work.
How you can help NAN support this cause:
Elderly Moken Medical Care