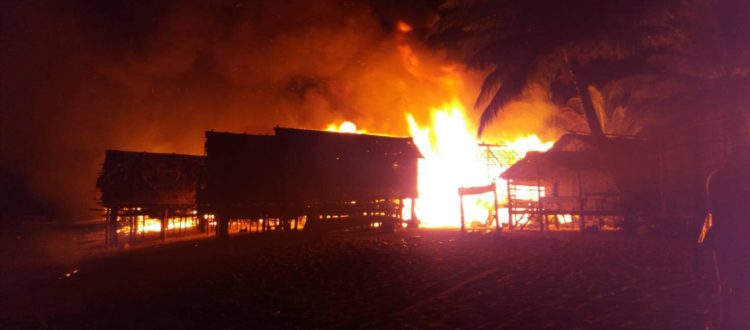 Donation Goal For This Project is
$10,000
Donate Now
Donation Goal for This Project: $10,000.
We are facilitating a Moken-led fund to address the most urgent needs of the community and the long term recovery process.
Our support goes to our friends in the Moken village that suffered a devastating fire that destroyed 65 homes, leaving only 15 left….luckily there were no casualties. Most of the families will have to start from scratch in regards to their families savings, as most Moken families keep their money in their houses. We are contacting our close Moken friends in the village and giving our long term support for their rehabilitation…allowing them time to process, evaluate, decompress and then look at what they need to get back on their feet:) We will be there for them throughout this process and will be giving immediate aid as per requests made by the village.
We are now asking for donations to help support the families long term. In these times, we are thankful to have our Moken friendships so that we can engage with the community and assist them with their most direct and real needs.
To receive up dates from the Moken village directly, please check out the website link below:
https://www.mokenislands.com/category/news/
https://www.mokenislands.com/moken-village-fire-2019/
Lets all get together and help our friends!
Media contacts or donors please email info@andamannetwork.org or call +66 087 917 7165