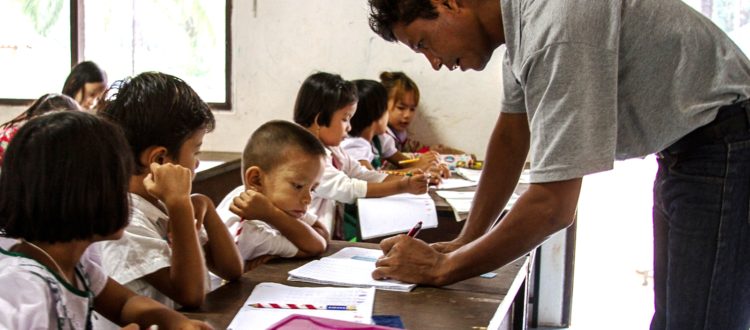 Emergency Appeal: Burmese Learning Center
There is a great possibility that the school doors of the Burmese Learning Center in Kuraburi will close in the next year if immediate funding is not generated, taking away the chance for those underprivileged migrant children to have an education and driving them into a life of child labor in plantations and the fishing industry. Every donation counts and will help to support the BLC!
This school year has seen promising results with a soaring enrollment average of 75 students, the greatest number that we have seen over the last 3 years. Moreover, the Burmese Learning Center, teachers and the North Andaman Network have begun to build trust and relationships within the Kuraburi Burmese community due to repeated community outreaches and needs assessments. This enables us to increase student enrollment numbers even more and also begin community projects focused on life skills or occupational skills.  We are happy to see that the parents' excitement for their children's education is growing and during a parent teacher meeting they created a parents' association helping the families to be more engaged in their children's education. But this year's efforts and success in providing migrant children with a much needed education will only be able to grow and support the children in the long run if there is enough funding to cover the cost of the Burmese Learning Center.
If you are interested in private or corporate sponsorship or know parties that can help with the financial support of the operation of the BLC, please contact us for further information. Your generosity is greatly appreciated!