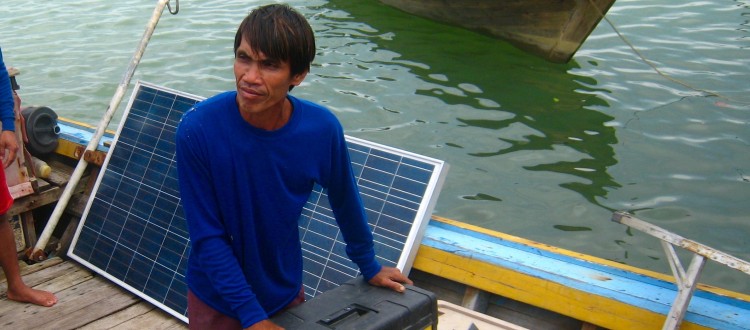 Solar Panels on Koh Phra Thong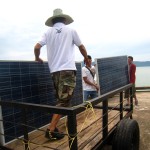 The Moken village of Tung Dap on the island of Koh Phra Thong just off Kuraburi has taken on the commitment to renewable energy solutions. The island has no reliable source of electricity, as there is no power line connecting to Koh Phra Thong.
The North Andaman Network has provided an interest-free loan to help each household in Tung Dap to purchase new solar panels. A company from Phuket provided and installed the panels and will provide maintenance to ensure a long lasting benefit from this investment.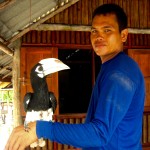 The Moken people of Tung Dap have a long history on Koh Phra Thong and are living in harmony with nature that surrounds them. They live in a sustainable way, forage for their daily meals from the mangroves and make a living fishing for squid on their long tail boats. Many of the women in the village make some money by building squid traps and sifting for tin in the sand.
The village is open to visitors through their community based tourism program in partnership with Andaman Discoveries. The beaches surrounding their village offers a dramatic view of the changing tides, nearby Koh Kho Khao and a long undeveloped coastline.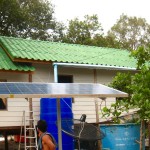 By helping the village of Tung Dap with financing a solar panel purchase, we encourage the community to use renewable energy and eliminate the air pollution that would otherwise be produced by petrol burning electricity generators.