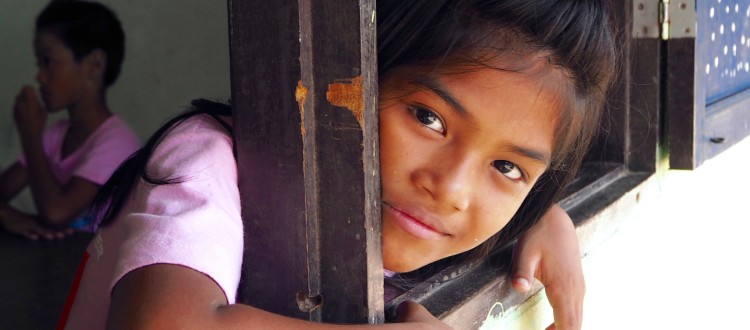 The Burmese Learning Center in Kuraburi continues to provide the necessary education to over 50 Burmese migrant children living in the Kuraburi area.
The 2015-16 academic year has seen some changes to the Center that are improving the services offered to this community. Two new teachers joined the Center and a Burmese family has moved onto the property to oversee security, maintenance and lunch program at the Center. Having a full-time staff on site has greatly improved the atmosphere and consistency in the free meals provided to the students.
In addition, many new students joined the school this school year. Some of them have just arrived in Thailand in the past few months.
The Burmese Learning Center is supported by the volunteer program through Andaman Discoveries. Thanks to these volunteers, the students receive English lessons and the Center receives a financial contribution from their volunteer fee. Spending time with foreign visitors and volunteers can help boost the confidence and improve the English skills for these underprivileged migrant children. The energetic atmosphere brought by the volunteers provides a great learning opportunity for the students.
The Center is the only hope for the Burmese children living in the Kuraburi area to obtain a proper education. There is still a great need for funding to cover the teachers' salaries, transportation for students and building maintenance expenses. Find out how you can support the Burmese Learning Center.