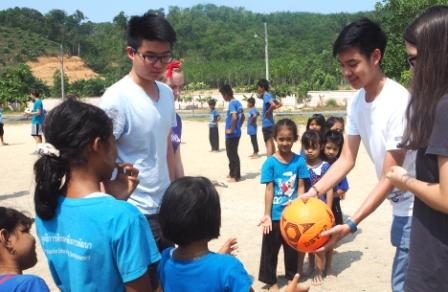 This academic year saw 11 volunteers who came give their time and boundless energy to the students at the BLC.  Every volunteer brings a new idea or individual spirit that keeps the program fun and exciting for the students. Some of the highlights include the students writing a letter to their parents.
Volunteer Spotlight: Kyle Neo
Kyle first came to the BLC by a donation, through our friends Planeterra, to celebrate his birthday.  This year to celebrate his birthday he made a trip to the North Andaman to visit the center and promote his support of the center via his social network. Kyle was able to raise over 20,000 THB from his friends in Singapore that he put to work during his time volunteering and toward the operations of the center.  He purchased folders for each student to file away their school work, as well as soy milk for a healthy snack and some other equipment for the center.  Kyle is an inspiration to many people through his blog, books and enthusiasm for life!  The NAN family and the students of the BLC are very grateful to have his support and friendship!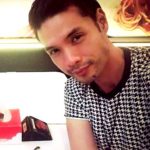 Volunteers, Study & Service groups are an essential part of the success of the Burmese Learning Center.  This year the students were challenged to take care of an egg for one week to teach the students at the responsibility and caring for your belong. The kid even colored clothes on their eggs and named them. At the end of the week, none of the eggs were broken!!!
The International School Hilversum returned for their 4th year of service at the center.  Their task was to repair the concrete step at the front of the school to make it safer and easier for the children to enter into the classrooms.